Looking For The Best Tummy Tuck Surgery In Vadodara?
A tummy tuck surgery also known as abdominoplasty removes excess fat and skin and soothes weakened muscles to create a smoother, firmer abdominal profile. Amish Hospital offers the best tummy tuck surgery In Vadodara.
Trusted By Patients All Over India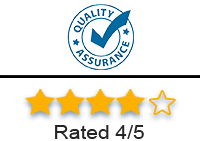 At Amish Hospital We Offer
Medical care of the highest quality that too at an affordable price
We continuously strive to set the highest standard in patient care and our services.
Follow-up consultations to ensure patient's recovery and adherence to the after treatment process.
Amish Hospital offers the most technically advanced medical care and cosmetic solutions. If you wish to seek tummy tuck surgery In Vadodara by India's most reputed cosmetic surgeon, walk into Amish hospital for trusted body care.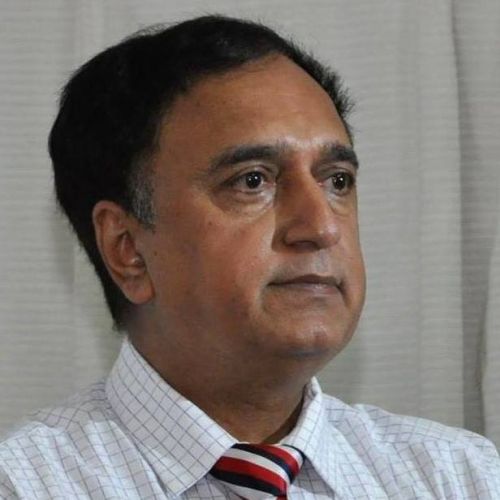 CONSULTING PLASTIC SURGEON
M. S (Gen. Surgery) and M. Ch. (Plastic Surgery)
Dr. Umesh Shah has more than 30 years of experience and is well known for the quality of his surgical results. He has performed more than 500 various reconstructive surgeries.
Ready to reshape your body?
After my gallstone surgery, my protruding abdomen had become a reason for embarrassment for me on various occasions. Then my friends suggested that I go for a tummy tuck. As I was vigorously looking for the best doctors for a tummy tuck in Vadodara, I found several options. Out of the various options, I did visit Amish hospital, and they provided excellent service along with being cost-friendly.
From my childhood, I used to have a saggy belly, but it was creating a lot of difficulty for my modelling career. Then suddenly, one day, I went to Amish Hospital to get my treatment. I would like to mention that they provide high-quality service along with maintaining cleanliness and hygiene, which is very vital during surgery. I was in doubt earlier, but after availing the services, I would like to recommend the place to everyone who needs tummy tuck surgery in Vadodara.
I was really worried because of my recent weight gains, none of my exercise or diet was working. Being a mother maintaining my weight had always been a challenge for me. So I thought to permanently resolve my solution with a tummy tuck. Then my friend recommended Dr Shah when I was looking online for doctors who perform a tummy tuck in Vadodara. The staff of Amish hospital are highly trained, courteous and polite. They take good care of the patients. I will recommend the place to others for sure!
A few months ago, my aunt visited Amish Hospital for her tummy tuck surgery. The tummy tuck surgery in Vadodara is very affordable compared to rates in other cities. The surgery was successful, without any complications, and even my aunt recovered completely in just one month. My aunt was really happy with the results, and now she can freely flaunt her body anywhere.
I had a surgery of tummy tuck in Vadodara at Amish Hospital. I chose this hospital as Dr. Umesh Shah is well known cosmetic surgeon and I have read good reviews about him. During surgery, he helped me a lot in knowing the overall procedures. I liked the treatment here.
I got my tummy tuck in Vadodara from Amish Hospital. Dr Umesh Shah is very experienced and along with his team, he performed a successful surgery in just a few minutes.
In the recovery process. I am now 6 weeks post my tummy tuck revision and with extreme excitement, shock, relief, & gratitude. I can say that my belly looks AMAZING! Way beyond. Amish Hostiptls have the best tummy tuck surgery in vadodara.
Amish Hospital provides one of the best tummy tucks in Vadodara. They provide amazing service. I highly recommend this hospital to everyone. Special thanks to the doctor and his excellent team. Thank you.
Dr. Umesh Shah and his team are very nice and polite, the office is bright and beautiful. Dr. Umesh is an honest doctor. He advises what you need, doesn't think about his own benefit. I had my first visit here today for my tummy tuck surgery in Vadodara. And I wanna thank him for his warm welcome and his Time.
Only Amish Hospital can give you satisfactory results for tummy tuck surgery in Vadodara. I had tummy tuck surgery from this hospital and I am very glad that choose this Amish Hospital. They Provide world-class services to their patients. All the staffs are so much down to earth in nature.
From consultation to actual tummy tuck surgery, and the follow-ups, this was the most enjoyable experience. I was very pleased with the results. I wanted to have my tummy tucked for a while but was reluctant because of the reactions of others. Amazing and so happy with everything. I would highly recommend him to anyone looking for tummy tuck in Vadodara.