Looking For The Best Rhinoplasty In Ahmedabad?
Rhinoplasty, commonly called a nose job, is a plastic surgery procedure for altering and reconstructing your nose. Amish Hospital offers the best rhinoplasty in Ahmedabad.
Trusted By Patients All Over India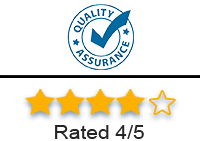 At Amish Hospital We Offer
Medical care of the highest quality that too at an affordable price
We continuously strive to set the highest standard in patient care and our services.
Follow-up consultations to ensure patient's recovery and adherence to the after treatment process.
Amish Hospital offers the most technically advanced medical care and cosmetic solutions. If you wish to seek rhinoplasty in Ahmedabad by india's most reputed cosmetic surgeon, walk into Amish Hospital for trusted body care.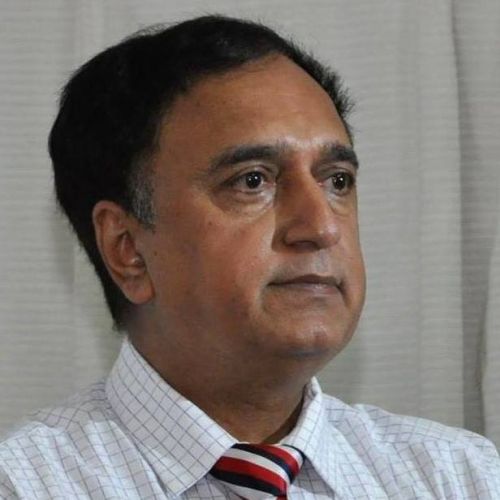 CONSULTING PLASTIC SURGEON
M. S (Gen. Surgery) and M. Ch. (Plastic Surgery)
Dr. Umesh Shah has more than 30 years of experience and is well known for the quality of his surgical results. He has performed more than 500 various reconstructive surgeries.
Ready to Reshape Your Nose?
I had nose surgery in Ahmedabad. My results exceeded expectations and I felt that the hospital well prepared me for the recovery process. I am satisfied with surgery.
I got done with my nose surgery in Ahmedabad a few days ago from Amish Hospital. the treatment was excellent and the doctors and staff were also well experienced and very helpful. Special thanks to Dr. Umesh Shah for their amazing treatment. I highly recommend this hospital to everyone. Thank you.
I recently got done with my nose surgery in Ahmedabad Amish hospital. Dr. Umesh Shah is hands down the best plastic surgeon I could have asked for and I would recommend him to anyone. Listened to all my concerns and addressed them. Was patient and kind.
Dr Umesh Shah does the best nose surgery in Ahmedabad. I broke my nose during a boxing championship and visited Amish Hospital after preliminary treatment. He was so good with the procedure that I didn't even come to know that I was being operated. My nose was reconstructed and fixed very professionally.
I got my nose surgery done by Dr. Umesh Shah, and I am so happy and very satisfied with the results. I have done my nose surgery 3 times with different surgeons for over 6 years. I was not happy with it at all because of uneven and not proportional looking with my face shape. Fortunately, I have researched about Dr. Umesh Shah, and I was lucky to have him as my surgeon for my rhinoplasty. It is over a year now, and I can fully see the results. I can tell It is amazing and beautiful results. The nose surgery cost in Ahmedabad especially in Amish Hospital is Affordable.
His entire staff and Dr. Umesh have been outstanding. They were exceptional from the first consultation to the post-op care and surgery. Amish Hospital is a great choice and I would recommend it to anyone who is interested in getting the surgery done & wants to know about the rhinoplasty cost in Ahmedabad.
My cousin had rhinoplasty surgery at Amish Hospital. The rhinoplasty cost in Ahmedabad is quite high but at this hospital is affordable. I recommend this hospital for nose surgery and other plastic surgery.
I was searching for affordable rhinoplasty costs in Ahmedabad. Then I came across Amish hospital and I must say I took the right decision by taking treatment from them I highly recommend this hospital to everyone. My experience was excellent. the service they have provided to me was amazing. Thank you.
I had an amazing experience with my procedure, Dr. Umesh Shah was very kind and helped educate me throughout the process. I highly recommend rhinoplasty in Ahmedabad Amish hospital.
There are very few good surgeons for rhinoplasty in Ahmedabad and Dr Umesh Shah is one of them. I got my rhinoplasty done at Amish Hospital and would definitely recommend it if you are considering this cosmetic procedure.
Dr. Umesh Shah has been fantastic throughout the process, despite difficult challenges given the current environment and the final result has been fantastic. Exceptional care from my first appointment all the way through a seamless procedure and subsequent aftercare. Amish Hospital provides the best rhinoplasty in ahmedabad