India's Most Reputed Centre For Laser & Cosmetic Surgery
Be the best version of yourself with Amish Hospital. Here we combine technology, technique & team approach to provide quality service at the most affordable price.
Welcome To Amish Hospital
A multi-speciality started in 1998, providing high-quality healthcare for laser, Cosmetic and Burn Care.
India's top doctors with 30+ years of experience who provides high-quality treatment to patients.
Customized plans for each patient based on their health condition to get the desired results.
We combine the approach of technology and techniques to provide high-quality service.
Using cutting edge technology to provide quality laser treatments.
State of the art technology to provide best care of burn cases.
Providing complete medical treatments for reconstructive care.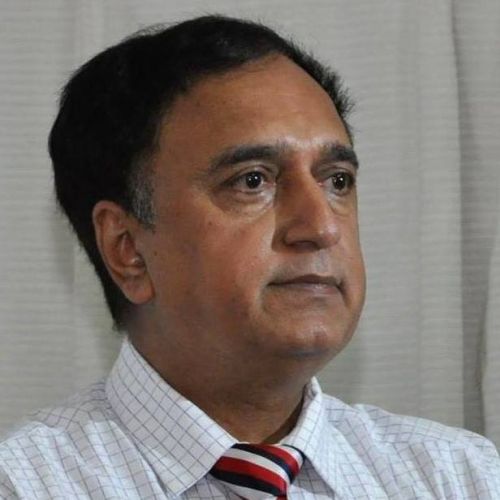 CONSULTING PLASTIC SURGEON
M. S (Gen. Surgery) and M. Ch. (Plastic Surgery)
Dr. Umesh Shah has more than 30 years of experience and is well known for the quality of his surgical results. He has performed more than 500 various reconstructive surgeries.
Why Our Patients Love Us?
I have been looking for a good laser acne scar treatment in Vadodara from a while now and I came across Amish Hospital which offers various such services and treatments. My experience with Amish Hospital has been really great and Dr. Umesh Shah is highly experienced and skilled at what he does. I would highly recommend you to consider Amish Hospital for treatments of all sorts in Vadodara, Gujarat.
From past 2 years, I am having a hair loss issues so I went for the Hair Transplant treatment at Amish Hospital which is located at Vadodra, Gujarat. Now I am very amazed to see the results & I got the proper treatment with the most exprienced team under the guidance of Dr. Umesh Shah.
remya haridevan
2021-09-16
Dr.Umesh Shah is a highly respectable and trustworthy human being and one of the best doctors in gujarat.The hospital staff were also friendly and provided timely treatment.I am extremely satisfied.
Dr Umesh Shah is one of the best cosmetic surgeon at Amish Hospital in Vadodara, Gujarat. Had a great experience with rhinoplasty there. When it comes to your face you should choose wisely and I would highly recommend Dr Umesh for this. He has a great experience in cosmetic surgery field and you can definitely trust him.
ITB SIDDHI BAFNA
2021-09-15
I consulted Dr. Umesh Shah for hair removal treatment in last month and was very satisfied with the way he explained the procedure to be taken. Satisfied with the results.well equipped hospital with latest machines and the staff is also friendly
Best hospital for undergoing hair transplant in Gujarat. Dr. Umesh Shah and his staff is highly experienced in performing hair transplants at an affordable cost. Also, the staff is very cooperative and the results provided by them are highly satisfactory.
Dr Umesh combines expertise and a willingness to listen and discuss. Amish Hospital is the best hospital to look for laser hair removal treatment. Also, the staff is very friendly and professional. I've never had to wait more than a few minutes when I arrive on time for an appointment. Amish Hospital is highly recommended for good service.
Dr. Umesh Shah sir is one of the best plastic surgeons I have seen. And not just his skills, but overall approach to patients is extremely commendable. I had a post infective bare patch on beard, which I got transplanted under him, and even I could not recognize the defect ( can easily see in the photos) Simply brilliant!
Chityala Mounika
2021-09-14
I recently visited Dr Umesh sir at Amish Hospital for my hair transplant, the way the hospital staff treated me was very good and I am very happy with the treatment provided to me.
Dr. Umesh Shah and the staff of the hospital are so good and friendly. The best hospital for hair transplant in Vadodara.