Looking For The Best Thigh Lift In Vadodara?
Thighplasty is a procedure to tighten up and improve the general look of your thighs. Amish Hospital offers the best thigh lift In Vadodara.
Trusted By Patients All Over India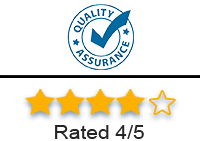 At Amish Hospital We Offer
Medical care of the highest quality that too at an affordable price
We continuously strive to set the highest standard in patient care and our services.
Follow-up consultations to ensure patient's recovery and adherence to the after treatment process.
Amish Hospital offers the most technically advanced medical care and cosmetic solutions. If you wish to seek a thigh lift In Vadodara by india's most reputed cosmetic surgeon, walk into Amish Hospital for trusted body care.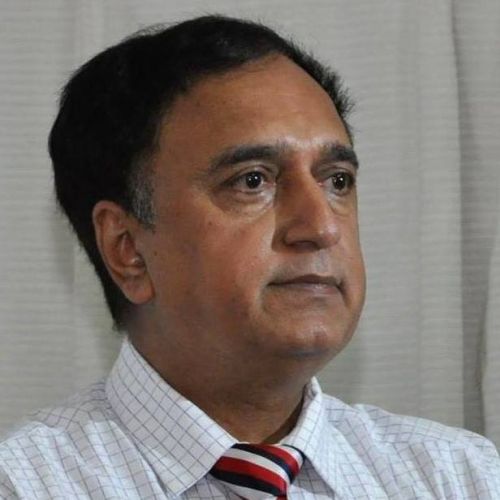 CONSULTING PLASTIC SURGEON
M. S (Gen. Surgery) and M. Ch. (Plastic Surgery)
Dr. Umesh Shah has more than 30 years of experience and is well known for the quality of his surgical results. He has performed more than 500 various reconstructive surgeries.
Ready for thigh lift Surgery?
Our doctor had suggested that my mother have a thigh lift. He also suggested we visit Amish Hospital to have the best thigh lift surgery in Vadodara. Their doctor and support staff are highly experienced, and they have the best facilities for the surgery.
I wanted to undergo a thigh lift in Vadodara. My family physician asked me to consult with Dr Umesh Shah. The surgery went great, and I am recovering quite well.
I went to Amish Hospital for a consultation with Dr Umesh Shah for a thigh lift. He was very helpful in telling me everything about the procedure, including the thigh lift cost in Vadodara. The surgery was very successful, and the cherry on top was that Amish Hospital offered the most affordable price.
The thigh lift surgery cost in Vadodara is different in different hospitals, but it is most affordable at Amish Hospital. Dr Umesh and his team are experienced, and they are very humble and helpful. Highly recommended.
Amish Hospital provides one of the best treatments for thigh lift surgery in Vadodara. I got done with my surgery from Amish Hospital and, I must say I am satisfied with the treatment. Special thanks to Dr. Umesh Shah and his excellent team. Highly recommended.
I did my thigh lift surgery in Vadodara with Dr. Umesh, the experience from start to finish was very smooth. It has been 3 weeks now, had a Speedy Recovery. I am happy with the results. Thanks again to Dr. Umesh and his team.
I was obese and had lost quite a lot of weight in a short span of time. My thighs used to be quite fat and bulky. After weight loss they looked very saggy and loose. On recommendation of Dr Umesh Shah, I opted for thigh lift in Vadodara at Amish Hospital. It turned out to be excellent and I have toned thighs now.
A big thank you to Amish Hospital, I had a horrible spot that lived on my face for over three years which is now finally gone! Horray! I came for a consultation and was suggested to get a thigh lift in Vadodara. I had three sessions and now I am spot-free. Thank you so much, I would recommend it.
Amish Hospital provides affordable thigh lift surgery costs in Vadodara. My experience at Amish Hospital was amazing. Special thanks to Dr. Umesh Shah and his team. They are well experienced and very well knowledgeable. I highly recommend this hospital to everyone.
Amish Hospital is very professional and confident in his approach, he was realistic with what results in he could achieve and gave me confidence in his abilities. The outcome of my thigh lift surgery turned out even better than I imagined and I am very happy with my results. I feel so much better within myself and my self-esteem has improved massively. I would recommend Mr. Ross to anyone Amish Hospital because the thigh lift surgery cost in Vadodara is very low in this hospital.