Looking For The Best Buttock augmentation In Vadodara?
Buttock augmentation is a procedure that communicates and enriches your gluteal area, providing you with a more shapely buttock profile. Amish Hospital offers the best buttock augmentation In Vadodara.
Trusted By Patients All Over India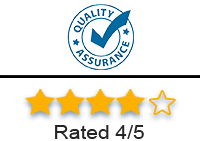 At Amish Hospital We Offer
Medical care of the highest quality that too at an affordable price
We continuously strive to set the highest standard in patient care and our services.
Follow-up consultations to ensure patient's recovery and adherence to the after treatment process.
Amish Hospital offers the most technically advanced medical care and cosmetic solutions. If you wish to seek buttock augmentation In Vadodara by india's most reputed cosmetic surgeon, walk into Amish Hospital for trusted body care.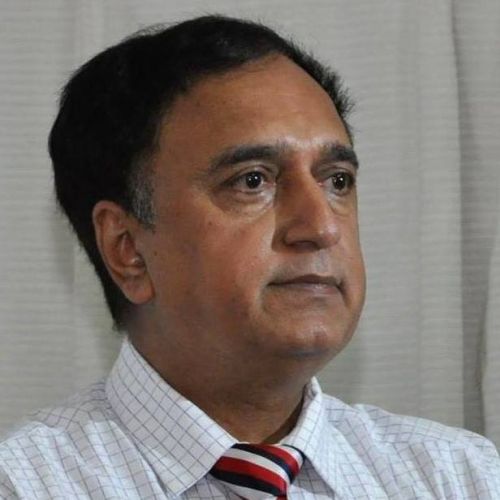 CONSULTING PLASTIC SURGEON
M. S (Gen. Surgery) and M. Ch. (Plastic Surgery)
Dr. Umesh Shah has more than 30 years of experience and is well known for the quality of his surgical results. He has performed more than 500 various reconstructive surgeries.
Ready to Reshape Your Buttock?
Since I had a flat butt, I'd always desired a butt augmentation. However, the buttock augmentation cost in India was the primary source of worry. So I started researching for the best doctors that could treat me at a reasonable price. Then I met Dr Umesh, who turned my dream into a reality. He recommended and executed the best treatment for me based on my needs. My procedure has left me extremely satisfied.
I, like every other woman, wanted a good-looking butt and decided to undergo an augmentation procedure. I was apprehensive about having my buttock augmentation surgery in India. However, one of my friends recommended Dr Umesh Shah to me, and I am delighted he did. I went to see him, and we spoke about all of the alternatives, and he recommended the best one for me since I didn't want a large butt, just a round one. My treatment has already been completed for a month, and I have completely recovered and am pleased with the outcomes.
Dr Umesh Shah and his team are outstanding. He is straightforward and honest. He informs you exactly what to expect from the surgery. He is an exceptional surgeon. He delivers excellent buttock augmentation surgery in India, and I would strongly suggest him to anyone. My incisions are really little and practically undetectable. On the day of surgery, he allayed all of my doubts and anxieties, and I knew I had made the proper decision in having him do my operation.
In October, I received a Brazilian Lift. I was both delighted and frightened at first. Before my surgery, I would contact the office every other day with new inquiries. The staff was there to support me mentally and assure me that all I was going through was normal. The staff was quite helpful. Dr Umesh explained everything to me after the surgery, and everything he said came to pass. He has a thorough understanding of what he does. Amish Hospital also offers treatment at a reasonable cost. So, if you're concerned about the buttock augmentation cost in India, you should pay a visit to Amish Hospital. It was a fantastic experience, and I'm in love with my new figure.
Looking for affordable buttock augmentation cost in Vadodara? My suggestion is to visit Amish hospital in Vadodara. Dr Umesh is one of the best known cosmetic and plastic surgeon. He will surely help you with this treatment.
Amish Hospital provides affordable buttock augmentation costs in Vadodara. Special thanks to Dr. Umesh Shah and his team. They are highly professional and well knowledgeable and very helpful. I highly recommend this hospital to everyone.
I had 5 different consultations, then I met with Dr. Umesh. I just knew he was the one! He was very caring, compassionate and he listened to me. He understood what I was saying and feeling. Everyone in the office is so down to earth, very easy to talk to. Also, the buttock augmentation cost in Vadodara was really affordable. I would highly recommend Dr. Umesh.
My buttocks area had excess fat deposition so I enquired for buttock augmentation cost in Vadodara and found Amish Hospital to be the best match for the surgery. Dr Umesh Shah is very knowledgeable and performed an excellent surgery and I am very happy with the results.
Fantastic service, Dr. Umesh Shahwas very welcoming, and professional, covered every aspect of what the operation consists of. After the Buttock Augmentation Surgery in Vadodara, I healed really quickly. The first surgeon to give buttock implants, so if you want the best results go to the best surgeon, it's a no-brainer, highly recommended, you would be mad to go anywhere else.
Recently, I saw Dr. Umesh to have a Buttock Augmentation. A friend of mine had just had her surgery at Amish Hospital and she said it was a wonderful place. So I went to see him. he is a master at what he does. Anyone can have the Buttock Augmentation Surgery if they want it. I was happy with Dr. Umesh's work and I'm referring him to anyone who requires Buttock Augmentation Surgery in Vadodara.