Looking For The Best Arm Lift surgery in Vadodara?
An arm lift is a surgical procedure to improve the appearance of the under portion of your upper arms. Amish Hospital offers the best arm lift surgery in Vadodara.
Trusted By Patients All Over India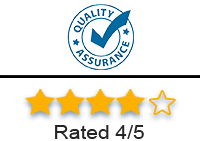 At Amish Hospital We Offer
Medical care of the highest quality that too at an affordable price
We continuously strive to set the highest standard in patient care and our services.
Follow-up consultations to ensure patient's recovery and adherence to the after treatment process.
Amish Hospital offers the most technically advanced medical care and cosmetic solutions. If you wish to seek arm lift surgery in Vadodara by india's most reputed cosmetic surgeon, walk into Amish Hospital for trusted body care.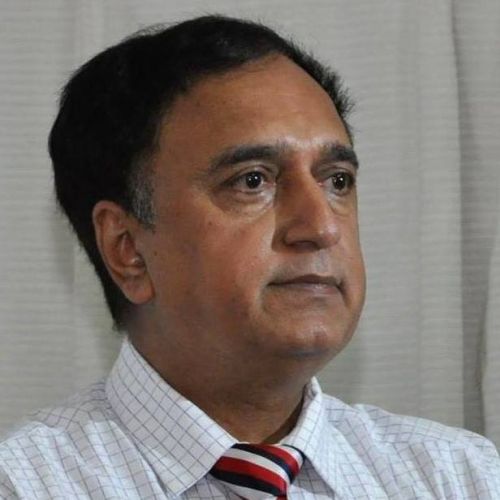 CONSULTING PLASTIC SURGEON
M. S (Gen. Surgery) and M. Ch. (Plastic Surgery)
Dr. Umesh Shah has more than 30 years of experience and is well known for the quality of his surgical results. He has performed more than 500 various reconstructive surgeries.
Ready for an Arm Lift Surgery?
Due to excess fat accumulation in my arm, I was thinking of undergoing surgery and looking for arm lift surgery in Vadodara. My son took me to Dr Umesh Shah, and I was content with his consultation and decided to undergo the treatment under his guidance.
I was searching for arm lift surgery for my husband. Due to old age, his skin has sagged, and the arm has lost its shape. While looking for arm lift surgery costs in Vadodara online, I came across Dr Umesh Shah and decided to meet him. We are done with consultation and now will undergo surgery in a month.
I was looking for brachioplasty cost in Vadodara because I wanted to undergo surgery. Due to my age and weight, I have developed fluffy arms and the excess fat looks unflattering. It makes me lose my self-confidence. I got recommended to Dr Umesh Shah by one of my friends and got the surgery done under his guidance.
My upper arms were sagging so I had arm lift surgery. I found arm lift surgery cost in Vadodara at Amish Hospital very affordable. I recommend this hospital.
Amish Hospital provides affordable arm lift surgery costs in Vadodara. I recently got done with my treatment and I must say, The service they have provided to me is amazing. Special thanks to Dr. Umesh Shah and his excellent team. Highly recommended.
It was such a pleasure spending time with Dr. Umesh he answered my questions and gave me his opinions of what was realistic with my goals and expectations. At first, I was here to enquire about the arm lift surgery cost in Vadodara Amish but then ended up scheduling a procedure.
If you want to get done with an arm lift surgery in Vadodara, I would definitely recommend you to consult Dr Umesh Shah at Amish Hospital. He performed the procedure on my arms so well, no one could make out that I had surgery done.
I had an arm lift surgery in Vadodara with Dr. Umesh Shah, and the results have far surpassed my expectations! I'm so pleased with it and my recovery went well with no problems. His body contouring skills are genius! The whole process was very easy and the aftercare was great. Everyone was friendly, welcoming and made me feel at ease at the center.
Amish Hospital provides affordable Brachioplasty costs in Vadodara. My sister recently got done with her surgery from Amish Hospital. We are very happy with the treatment. I highly recommend this hospital to everyone. thank you.
My brachioplasty was a satisfying experience. My results are amazing and Dr. Umesh is an extremely skilled, professional surgeon. The staff is kind, caring, responsive, efficient, and just delightful. Recommending Amish Hospital to everyone who is interested in getting brachioplasty and wants to know about the Hospital's brachioplasty cost in Vadodara.