Looking For The Best Mesotherapy in Vadodara?
Mesotherapy uses injections of vitamins and enzymes, hormones and plant extract to tighten and rejuvenate the skin and remove excess fat. Amish Hospital offers the best mesotherapy in Vadodara.
Trusted By Patients All Over India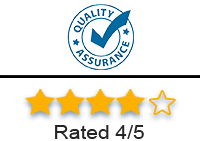 At Amish Hospital We Offer
Medical care of the highest quality that too at an affordable price
We continuously strive to set the highest standard in patient care and our services.
We use the most advanced FDA approved hair removal system for our patients.
Amish Hospital offers the most technically advanced medical care and cosmetic solutions. If you wish to seek a mesotherapy in Vadodara by india's most reputed cosmetic surgeon, walk into Amish Hospital for trusted body care.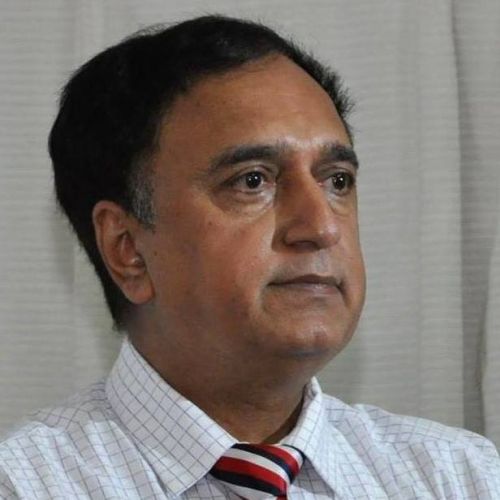 CONSULTING PLASTIC SURGEON
M. S (Gen. Surgery) and M. Ch. (Plastic Surgery)
Dr. Umesh Shah has more than 30 years of experience and is well known for the quality of his surgical results. He has performed more than 500 various reconstructive surgeries.
Ready to Get a Mesotherapy?
I always had an issue with my double chin. My situation did not improve even in my adulthood. I read about mesotherapy and decided to undergo the procedure. In an attempt to save up, I started looking for mesotherapy costs in Vadodara. I contacted Dr Umesh Shah, and he checked my suitability for the treatment, and then I decided to undergo surgery under his guidance.
My grandmother was looking for mesotherapy treatment costs in Vadodara. She wanted to get the treatment done for her abdominal region. I took her to Dr Umesh Shah, and she underwent the treatment. Now, she is delighted with the results and is feeling fantastic. Dr Shah gave utmost importance to her health during the treatment.
I was looking for a mesotherapy price in Vadodara since my wife wanted to undergo the procedure. She was stressed about the fat in her abdominal region, and so we decided to undergo mesotherapy. One of our neighbours suggested meeting Dr Umesh Shah, and we did the same. We were very clear about our expectations and had heard a lot about Dr Shah. My wife is super happy with the results.
I am a freelance model and give importance to my facial features. After delivering my first child, I could see fat on my face and abdomen. I was looking for mesotherapy for face cost in Vadodara and found that Dr Umesh Shah offers the best service at a reasonable cost. Dr Shah gave me the necessary treatment and planned a weight loss plan for me during the treatment. It has been 3 months, and I have started noticing a difference in my weight along with enhanced facial features.
Amish Hospital provides affordable mesotherapy costs in Vadodara. Special thanks to the doctor and his team for their amazing work. I highly recommend this hospital to everyone. The staff was also very helpful and professional and my treatment also went very well.
Very friendly and professional environment. Would highly recommend it to anyone who is looking for mesotherapy. Also, the mesotherapy cost in Vadodara Amish Hospital is very affordable compared to other clinic.
I wanted a facelift and skin rejuvenation treatment but a non-invasive one. Some research on mesotherapy treatment cost in Vadodara brought me to Amish Hospital. I got excellent treatment and my skin is soft, supple and tight.
Fantastic experience: well-trained staff, great products used and the doctor was amazing! Was a bit scared about the procedure, but everything was explained clearly to me and everything was done to make me relaxed and comfortable. Absolutely recommended! Amish Hospital has the most affordable package for mesotherapy treatment cost in vadodara
Amish Hospital provides affordable mesotherapy for hair costs in Vadodara. I was looking for professional help and then one of my friends suggested Amish Hospital and I must say the treatment they have provided to me is amazing. I highly recommend this hospital to everyone. Thank you.
Love this place! I've been going here for years. They have great equipment and the staff is always super friendly and accommodating! Amish Hospital has a very low mesotherapy for hair cost in Vadodara. Highly recommended!
My hair had become very rough and unmanageable and was falling off in spite of using expensive shampoos and conditioners. My aunt recommended mesotherapy. I immediately researched mesotherapy for hair cost in Vadodara. Amish Hospital provided excellent treatment and there are no complaints. My hair is much better now.
Dr. Umesh Shah was absolutely delightful, professional, and very Knowledgeable. I was very nervous at having mesotherapy hair treatment as I had never had them before, but as they both so kind and spent time explaining I felt very at ease to go ahead with treatment, I had no bruising and was thrilled with the results. It has moderate price on mesotherapy hair treatment cost in vadodara