Looking For The Best Cryolipolysis In Vadodara?
Cryolipolysis, commonly known as fat freezing, is a non-invasive fat loss procedure that uses cold temperature to decrease fat deposits in certain regions of the body. Amish Hospital offers the best cryolipolysis in Vadodara.
Trusted By Patients All Over India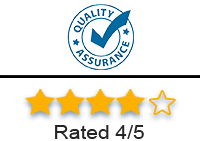 At Amish Hospital We Offer
Medical care of the highest quality that too at an affordable price
We continuously strive to set the highest standard in patient care and our services.
Follow-up consultations to ensure patient's recovery and adherence to the after treatment process.
Amish Hospital offers the most technically advanced medical care and cosmetic solutions. If you wish to seek cryolipolysis in Vadodara by India's most reputed cosmetic surgeon, walk into Amish Hospital for trusted body care.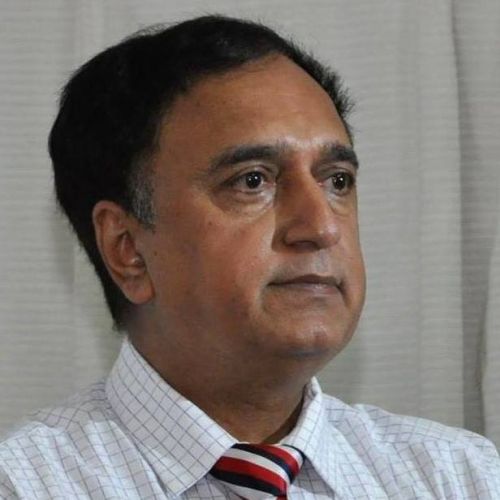 CONSULTING PLASTIC SURGEON
M. S (Gen. Surgery) and M. Ch. (Plastic Surgery)
Dr. Umesh Shah has more than 30 years of experience and is well known for the quality of his surgical results. He has performed more than 500 various reconstructive surgeries.
I had cryolipolysis in December at Amish hospital. I was told it would take three months before I saw any changes. It is the 6-week stage, and I have had amazing results. There was no downtime and no pain at all. I can't thank the Amish hospital enough for giving me great treatment. I must say that it is the best hospital for cryolipolysis in Vadodara.
In January, I went to Amish Hospital because I felt I needed some assistance sculpting away some extra fat in some places. I go to the gym a few days a week and eat a healthy diet, but as I've gotten older, it's become more difficult to lose weight, particularly after having children. I did tons of research and found that the cryolipolysis treatment cost in Vadodara is quite expensive. But I must say that it is not the case with Amish hospital as they provided the best treatment at a very affordable price to me.
I chose Amish Hospital because they had a lot of positive feedback and a lot of before and after pictures from their previous patients. I had a long phone call with the hospital where they explained the process, as well as the benefits and drawbacks, and I agreed to schedule an appointment. They use the best machines and charge a reasonable price. As a patient, I didn't have to worry about the cryolipolysis machine price in Vadodara, but I was indeed curious to know.
I'd wanted to try cryolipolysis for a long time. However, the cryolipolysis cost in Vadodara was deterring me from undergoing the procedure. But thanks to Amish Hospital, who made my dream of receiving this care a reality by providing the best price for cryolipolysis in Vadodara along with top-notch treatment quality.
I found the Cryolipolysis treatment cost in Vadodara at Amish hospital affordable. I am satisfied with my results! I am fit and healthy, my efforts to get rid of the fat on my lower belly were unsuccessful. The expertise of the doctor helped in successful treatment.
Amish Hospital provides affordable cryolipolysis treatment costs in Vadodara. I recently got done with my treatment and I must say the treatment was excellent. the doctor and his team are very helpful and well knowledgeable. Highly recommended. Thank you.
Amish Hospital is excellent and assuring. You definitely feel comfortable with their treatment. I already start seeing results on the second day of my treatment. Also, the cryolipolysis treatment cost in Vadodara Amish hospital is so affordable its value for money. Highly recommended!
I wanted to get rid of my tummy flab. My friend who works in the cosmetics surgery equipment industry suggested I check Cryolipolysis treatment cost in Vadodara. He also referred me to Dr Umesh Shah at Amish Hospital. I Scheduled an appointment and got a very successful treatment done.
I had my procedure on the 8th of September with Dr. Umesh. My experience at Amish Hospital was fantastic all the staff is so friendly and polite. The clinic is very clean and well presented. Dr. Umesh is very straightforward and honest also very thorough to make sure he and yourself know what the expectations are. So far my recovery has been really good and fairly comfortable, I am so happy with them so far I can't wait until they heal. The cryolipolysis cost in Vadodara is high in but in this clinic it is low.
Guys, Amish Hospital is best for the Treatment of cryolipolysis in Vadodara. This hospital has the best doctors and surgeons that you could encounter with ever. Due to their help now I am leaving confident life. Thank you AMISH HOSPITAL for your amazing services.
I was worried about my body fat and wanted to get back in shape soon, but diet plans and the gym was not helping me get the results I wanted. With Amish Hospital I was able to get my cryolipolysis in Vadodara done and I am completely satisfied with my results. I would highly recommend this hospital for people looking to get back in shape.
This was my first cryolipolysis, the staff was more than understanding and friendly, there was never a problem of communication. I am very pleased with the results of the cryolipolysis. And would recommend Amish Hospital to anyone and everyone looking for cryolipolysis in Vadodara.