Looking For The Best Neck Lift in Vadodara?
A neck lift, or lower rhytidectomy, is a surgical procedure that improves visible signs of ageing in the jawline and neck. Amish Hospital offers the best neck lift in Vadodara.
Trusted By Patients All Over India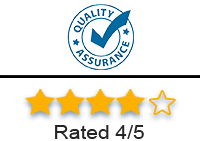 At Amish Hospital We Offer
Medical care of the highest quality that too at an affordable price
We continuously strive to set the highest standard in patient care and our services.
Follow-up consultations to ensure patient's recovery and adherence to the after treatment process.
Amish Hospital offers the most technically advanced medical care and cosmetic solutions. If you wish to seek a neck lift in Vadodara by india's most reputed cosmetic surgeon, walk into Amish Hospital for trusted body care.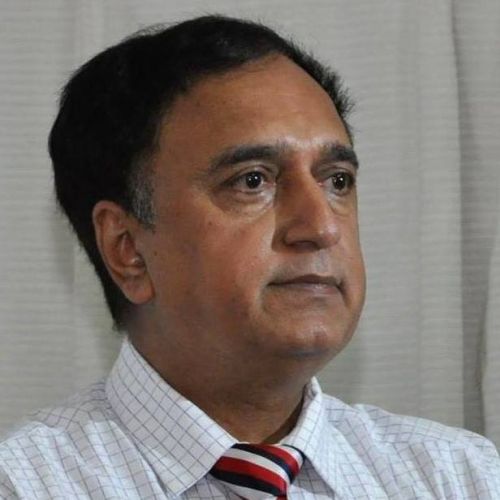 CONSULTING PLASTIC SURGEON
M. S (Gen. Surgery) and M. Ch. (Plastic Surgery)
Dr. Umesh Shah has more than 30 years of experience and is well known for the quality of his surgical results. He has performed more than 500 various reconstructive surgeries.
Ready for Neck Lift Surgery?
I was having a tough time coping with the changes my body was undergoing with age. I decided to undergo a neck lift surgery in Vadodara for this very reason. Amish Hospital is one of the best places to get this surgery done. The doctor is highly understanding and friendly. It is because of them that I have regained my self-confidence and am recovering well from the surgery.
My father underwent neck lift surgery at the Amish Hospital last month. Our experience with the hospital and Dr Shah was very satisfactory. We expected the neck lift cost in Vadodara to be too high. But at Amish Hospital, it was reasonable. We are delighted with the surgical outcomes and happy that he underwent treatment at an affordable price.
I came to India after living for a couple of years abroad. On arriving here, my aunt wanted to get a neck lift surgery done. I was surprised to find a much more affordable neck lift surgery cost in Vadodara than outside India. We decided on Amish hospital because we had heard a lot about Dr Shah. On personally meeting him, we felt confident about the outcomes he can help us achieve. Now my aunt is pleased and recovering at home.
We were searching for doctors who perform a neck lift in Vadodara when we came across Dr Umesh Shah. Dr Shah is a very professional and knowledgeable doctor who is always willing to address your concerns and make you feel at ease. The staff is very caring and supportive. They know what they are doing and help you get the best surgery at an affordable cost.
Amish Hospital provides affordable neck lift cost Vadodara. I recently got done with my treatment from Amish hospital and I must say it is one of the best hospitals I have ever visited. the service they have provided to me is amazing. Highly recommended.
Dr. Umesh and his staff are AMAZING! They are so patient and take the time to explain and answer all questions. I felt so comfortable throughout the entire process of my neck lift surgery, including the initial consultation and post-op appointments. Also, the neck lift cost Vadodara Amish is the best. Highly recommended.
I wanted to get a neck lift in Vadodara and Amish Hospital was definitely the correct choice for the same. Doctor Umesh Shah was very humble and approachable. The modern equipment made the procedure seem like a breeze and the surgery was performed very quickly and efficiently.
I have had multiple procedures of a neck lift in vadodara by Dr. Umesh Shah. Dr. Umesh is skilled, knowledgeable, and kind. He is honest and will not put your safety at risk. I am real happy with my results.
If you are looking for an affordable neck lift cost Vadodara. My advice would be visit Amish hospital. Dr Umesh is well known cosmetic surgeon in Vadodara and he will surely do his best in treatment.
From my first consultation to my neck surgery, Dr. Umesh and his staff (nurses and office staff) were clear about every step. It was a great experience! I would recommend Amish Hospital to my family and friends as they also provide the very reasonable neck lift surgery cost in Vadodara.
I can't thank Dr Umesh and the staff enough for taking care of me during neck lift surgery in vadodara. I am impressed with the results. I recommend Amish hospital for this surgery.
Amish Hospital provides affordable and amazing service for the treatment of neck lift surgery in Vadodara. special thanks to Dr. Umesh Shah and his excellent team. they are very professional and helpful. I highly recommend this hospital to everyone. thank you.
Great service. Easy to book. He took the time to listen and gave me very natural results for my neck lift surgery in Vadodara. The office was very nice and clean as well as the staff very friendly. Highly recommend!