Looking For The Best Microdermabrasion in Vadodara?
Microdermabrasion is a cosmetic procedure. It entails a skincare professional removing the upper layer of the skin by having a tiny hand-held apparatus. Amish Hospital offers the best microdermabrasion in Vadodara.
Trusted By Patients All Over India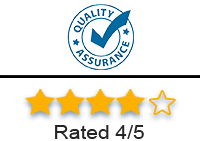 At Amish Hospital We Offer
Medical care of the highest quality that too at an affordable price
We continuously strive to set the highest standard in patient care and our services.
Follow-up consultations to ensure patient's recovery and adherence to the after treatment process.
Amish Hospital offers the most technically advanced medical care and cosmetic solutions. If you wish to seek microdermabrasion in Vadodara by india's most reputed cosmetic surgeon, walk into Amish Hospital for trusted skincare.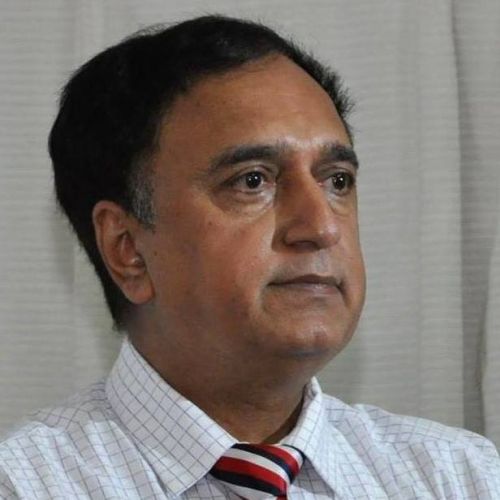 CONSULTING PLASTIC SURGEON
M. S (Gen. Surgery) and M. Ch. (Plastic Surgery)
Dr. Umesh Shah has more than 30 years of experience and is well known for the quality of his surgical results. He has performed more than 500 various reconstructive surgeries.
Ready to Make Your Skin Smooth?
I work in the PR industry hence have to keep up with the demands of good skin. I went to Amish Hospital for microdermabrasion in Vadodara, and I am quite happy with the results. I have scheduled a few more appointments to keep the maintenance.
Being a TV actress means loads of makeup products and too many shared makeup tools. Acne rules my face, and after trying other treatments, I wanted to look into microdermabrasion. Amish hospital has the most affordable microdermabrasion price in Vadodara that is best suitable for me. I already went ahead with one session and am immensely happy with the results.
I wanted to get an affordable microdermabrasion treatment to look glam for my sister's wedding. The microdermabrasion treatment cost in Vadodara was said to be competitive. But Amish Hospital surprised me as it fit my budget perfectly. Thank you, Dr Umesh and the staff at Amish.
The acne pits on my face shattered my confidence, and I spent a lot of money on other skin treatments. Amish hospital offered the best microdermabrasion cost in Vadodara, and I am taking many sessions with them. I have had a couple of sessions so far, and my skin has improved a lot.
I found microdermabrasion cost in Vadodara at Amish Hospital very much affordable. Amish hospital is famous for cosmetic treatments and burns surgery. After the treatment, I like my skin now.
Microdermabrasion cost in Vadodara is affordable in Amish Hospital. I recently got done with my treatment from Amish Hospital and I must say I am glad that I choose them for my treatment. One of my friends has recommended me this hospital and The service they have provided to me is amazing. They were guiding me correctly throughout the procedure. Special thanks to Dr. Umesh Shah and his excellent team.
They make sure that you feel comfortable and always check up on your results. The receptionists at the front desk are super nice as well. Even the microdermabrasion cost in Vadodara Amish hospital is very affordable compare to others. Will definitely recommend it!!
I had wrinkles and fine lines on my face and was looking for a perfect treatment. My friend recommended I check microdermabrasion treatment cost in Vadodara. I got the treatment from Amish Hospital and it has turned out to be good.
I had an amazing microdermabrasion facial at Amish hospital. The results were brilliant, the best facial ever! The staff was lovely and really friendly. Highly recommend this place. In fact, I will come again and will also refer my friends also as microdermabrasion treatment cost in Vadodara especially in this clinic is moderate.
The microdermabrasion price in Vadodara is far more reasonable than any other city in Gujarat. Dr. Umesh is well known cosmetic surgeon. I have been visiting his clinic for various cosmetic treatments. He always excels in giving his best to the patients.
There are not enough words to express how grateful I am for the entire team of Amish Hospital for my microdermabrasion treatment. The commitment the team makes to ensure each patient is well taken care of emotionally and physically tells a lot about how the hospital's mission is met with each patient. Do visit Amish Hospital for microdermabrasion treatment as they provide the most affordable microdermabrasion price in Vadodara.
I had microdermabrasion treatment at Amish hospital. After visiting several clinics and hospitals finally I found a reasonable microdermabrasion price in Vadodara. I thank Dr. Umesh for the amazing treatment.
Amish Hospital provided the best treatment for microdermabrasion in Vadodara. Thank you, Dr. Umesh Shah, and his amazing team for the service they have provided to me. I am very happy with the results and I highly recommend this hospital to everyone.
Done with my microdermabrasion in Vadodara Amish hospital. From the moment you arrive, you feel a sense of calm. The place is clean, soothing, pretty, and welcoming. Every service I have had was effective and leaves a visible impact from the moment you are done. My face was literally glowing! The treatments are soothing, relaxing, and distressing.
Amish Hospital is the right place if you want to do microdermabrasion in Vadodara. I did the procedure a few weeks back. My skin feels youthful with very less signs of ageing. I would highly recommend this treatment.
Really fantastic aesthetic practice, and literally around the corner from me so very handy. Had a slight concern about the results of the treatment which was immediately and very satisfactorily rectified. Wonderful staff. So pleased to have found them, will be a continuing customer. Other than that microdermabrasion treatment price in Vadodara here in Amish Hospital is Modetare.