Looking For The Best Lip Augmentation In Vadodara?
Lip enhancement or lip augmentation is a cosmetic procedure that enhances the look, form, and dimensions of the lips of a person. Amish Hospital offers the best lip augmentation In Vadodara.
Trusted By Patients All Over India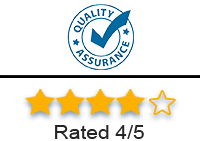 At Amish Hospital We Offer
Medical care of the highest quality that too at an affordable price
We continuously strive to set the highest standard in patient care and our services.
Follow-up consultations to ensure patient's recovery and adherence to the after treatment process.
Amish Hospital offers the most technically advanced medical care and cosmetic solutions. If you wish to seek lip augmentation in Vadodara by india's most reputed cosmetic surgeon, walk into Amish Hospital for trusted body care.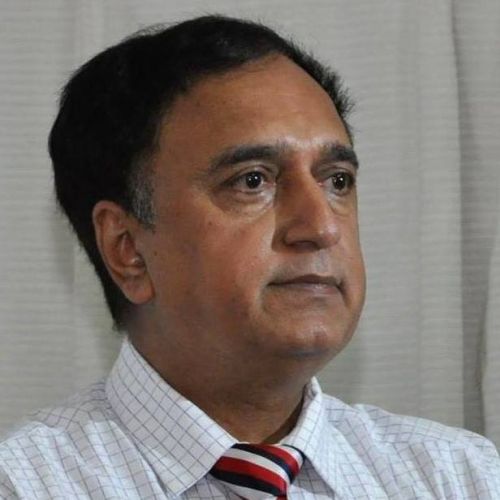 CONSULTING PLASTIC SURGEON
M. S (Gen. Surgery) and M. Ch. (Plastic Surgery)
Dr. Umesh Shah has more than 30 years of experience and is well known for the quality of his surgical results. He has performed more than 500 various reconstructive surgeries.
Ready to Reshape Your Lip?
Being a model and keeping up with beauty standards is hard. I wanted to enhance my lips for better assignments and considered undergoing permanent lip augmentation in Vadodara at Amish hospital. I am happy with the results and feel more confident.
I had a huge upper lip and used to feel too conscious while I laughed and ate. I learned about augmentation and gave it a thought. In order to get it done at an affordable range, my research took me to Amish Hospital. The lip augmentation price in Vadodara is very reasonable, but the value for money was achieved at Amish Hospital.
My wedding was round the corner, and I wanted to look like a princess. My lips were not the most attractive feature on my face, so I wanted to align my lips a bit. I had heard that the lip augmentation surgery cost in Vadodara is pocket friendly, but there are very few doctors who do an amazing job. I went to Amish Hospital for lip augmentation and came out smiling. Excellent service, great job for the price I paid.
I am crazy about makeup and aesthetics. Though my thin lips helped me master the art of applying makeup to make them look full, I underwent permanent lip filler surgery at Amish Hospital. The permanent lip augmentation cost in Vadodara is just a number for the amazing results the procedure offers. If you must undergo lip augmentation or any cosmetic procedure, visit Amish Hospital.
I had Lip augmentation surgery at Amish Hospital. Finding lip augmentation surgery cost in Vadodara is difficult but thanks to Amish Hospital for offering reasonable price.
Amish Hospital provides affordable lip augmentation surgery costs in Vadodara. I got my treatment done last week and I am very happy with the treatment. The doctor and his team are very well knowledgeable and experienced. They were guiding me throughout the treatment. I highly recommend this hospital to everyone.
The first doctor I visited to consult about a lip augmentation surgery cost in Vadodara. Walked out that day with my scheduled date for my procedure. Loved the environment, the nurses and Dr. Umesh. Everything has been a great experience, very attentive to all my questions and concerns.
I had a very thin upper lip and a plump lower lip. I got it corrected at Amish Hospital. Dr Umesh Shah offered me a pretty decent permanent lip augmentation cost in Vadodara. I now have the sort of lips I always desired to have.
The entire team was welcoming, very professional, and very knowledgeable. They ensured safety in every moment of the treatments while also ensuring I was comfortable. I love my new lip augmentation & it has made me more confident! I am very happy with the whole experience and would highly recommend booking an appointment. The permanent lip augmentation cost in Vadodara is moderate.
From start to finish Dr. Umesh and his team have been extremely professional and comforting during the whole process. At first, I was worried about the cost of lip augmentation in Vadodara but then they gave me a reasonable price which was really affordable. I would highly recommend Dr. Umesh.
My lip augmentation experience has been fantastic; Dr. Umesh and his staff are professional and caring. Every step of the procedure was full explained. Appointments are easy to obtain and there is almost no wait time their cost of lip augmentation in Vadodara is very reasonable. I couldn't be happier with my lips, thank you for everything!
I feel happy that I got best lip augmentation price in Vadodara at Amish Hospital. The treatment was smooth. Dr Umesh helped me with every query I had. He also made me calm before the treatment. I really liked the way he handles his patient.
Amish Hospital has affordable lip augmentation prices in Vadodara. Special thanks to Dr. Umesh Shah and his amazing team for their excellent work. I highly recommend him to everyone. They are highly professional and very helpful. Thank you so much.