Trusted By Patients All Over India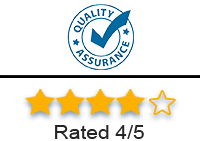 Most experienced cosmetic surgeon with more than 30 years of practice.
Feel at "Home" at Amish Hospital
At Amish Hospital, we combine technology, technique & team approach to provide high-quality healthcare service for laser and cosmetic surgery with state-of-the-art burn care center.
get consultation with our experts
On 31st August when I met you for the first time, I was probably passing through the worst moments of my life. I hope you would recall when I met you at 1:30 a.m. on that day, my 20 months old son "Ammaar" had severe electric burns on his middle finger of right hand. I am writing this letter to express my sincere gratitude to you for not only govong timely treatment to my son but more than that for your empathetic approach and proper advice, due to which I regained my lost mental control. Only a few Doctors like you can understand the emotions of patients in situation of distress. I don't find words to appreciate the way you handled the situation that night. Sir, let me inform you that my son is now recovering after amutation of his middle finger by my friend Dr. Khan at Bharuch. Please convey my sincere thanks and regards to Dr. Yogesh Bhatt for his support. I am eternally indebted to you for your guidance and advice.
I have been a patient of Dr. Umesh Shahon 6th year 1 month and 26th day of my life. My family is extremely satisfied with the care we received from him on and after successful surgery of my neurofibroma / Lipomatous Haison between 5th and 6th rib. He always took time to talk to my family about any of our concerns; he is very knowledgeable about new procedures and had explained everything in a very understandable way. His work is beautiful and natural and I am more than happy with my treatment. Thank you once again
On this day, I send you special greeting and wish you a life of joy, happiness and health. The very same things that you have given to thousands of people, right through your life tirelessly and selflessly. I know how much I and my family owe to doctors like you. On innumerable occasions they have taken care of our health needs and brought us back on the path of good health. As an actor, I just perfom and emote the character given to me but you play the role of a life savior to perfaction without expecting anything in return. We may be famous because of the roles we play in our films which are fictitious and hardly bear any resemblance to real life, but you are the unsung and real life hero, who performs tirelessly day in and day out to become not only a reallife hero but also a role model for future generations. You are the perfect inspiration for anyone to emulate! I pray to the almighty that you may get the strength to continue walking on your noble path. And bless you with boundless joy, in your every living moment. Yours in appreciation,