Looking For The Best Leucoderma In Vadodara?
Leukoderma can also be known as vitiligo, a skin disorder that causes loss of skin pigmentation (melanin), leading to skin whitening. Amish Hospital offers the best leucoderma in Vadodara.
Trusted By Patients All Over India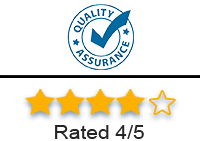 At Amish Hospital We Offer
Medical care of the highest quality that too at an affordable price
We continuously strive to set the highest standard in patient care and our services.
Follow-up consultations to ensure patient's recovery and adherence to the after treatment process.
Amish Hospital offers the most technically advanced medical care and cosmetic solutions. If you wish to seek leucoderma in Vadodara by india's most reputed cosmetic surgeon, walk into Amish Hospital for trusted skin care.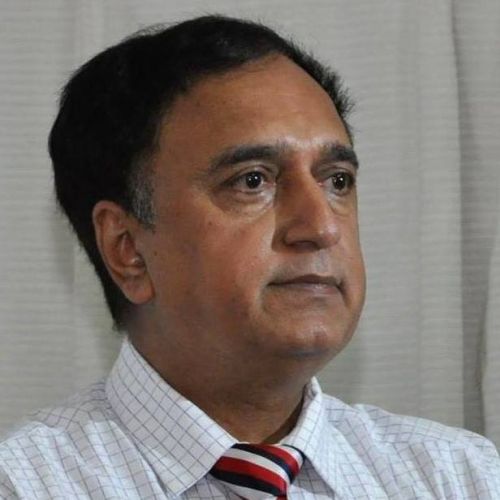 CONSULTING PLASTIC SURGEON
M. S (Gen. Surgery) and M. Ch. (Plastic Surgery)
Dr. Umesh Shah has more than 30 years of experience and is well known for the quality of his surgical results. He has performed more than 500 various reconstructive surgeries.
Get Rid of White Patches Now!
A few months ago, I was diagnosed with leucoderma. I started searching for doctors in India and found information about Amish Hospital. I would highly recommend Dr Shah at Amish Hospital for leucoderma treatment in Vadodara at affordable rates. I had the most suitable treatment at the hospital.
A few weeks ago, my father was diagnosed with vitiligo. We came to know about the vitiligo treatment in Vadodara through the Internet. I must say that Amish Hospital provides excellent treatment to all patients. My father, who is nearing his 80s, is feeling much better now.
I was looking for leucoderma treatment in Vadodara for my young daughter and came across Amish Hospital. I was impressed with the service given by the staff and the doctors there. I will surely recommend the hospital to everyone.
As soon as my friend noticed changes in his skin, we visited Amish Hospital. My first impression was that we made a mistake since I believed he had skin cancer. Dr Shah immediately diagnosed him, and he underwent treatment. I tried persuading my friend to consult with another doctor in Mumbai, where he works, instead of undergoing vitiligo treatment in Vadodara at Amish Hospital. But I was proven wrong. It has been a month since the treatment, and there is a lot of improvement in his skin. My sincere apologies to Dr Shah for misjudging him.
I had white patches all over my skin. I had to undergo leucoderma treatment in Vadodara at Amish Hospital. Dr. Umesh is known for his expertise in treating Leucoderma. I feel treatment was very useful for me as I don't shy anymore about my looks.
Amish Hospital provides the best leucoderma treatment in Vadodara. My experience at Amish Hospital was very nice. Special thanks to Dr. Umesh Shah and his amazing team for their excellent service and guidance. I highly recommend Amish Hospital to everyone. Thank you.
I was late for my appointment but I did not feel rushed. I was able to ask questions and felt a lot better about my condition after meeting with the doctor. Best doctor for leucoderma treatment in Vadodara. I highly recommend it!!
Having suffered from leucoderma for quite some time, I decided to go for treatment at Amish Hospital. I got the best leucoderma treatment in Vadodara.
I'm 25, I saw changes in the appearance in my skin a year ago, I started taking medicines and treatments from DR.Umesh Shah It's was pretty effective. I see the density is increasing. Overall experience is good, the punctuality, the staff. This is the best vitiligo treatment in vadodara.
Dr. Umesh is a great doctor. He was patient with me and explained everything regarding vitiligo to me. He was professional and so was his entire team. He did a great job in treating my vitiligo. It was a long time ago that I had lost my happiness and confidence. I am greatful to Dr. Umesh, his staff and all of you.Thank you for all your care. If you looking out for vitiligo treatment in Vadodara do visit Dr. Umesh at Amish Hospital.