We Change Lives With The Best Sex Reassignment Surgery In Vadodara
Gender reassignment surgery (GRS) refers to all surgical procedures a patient wishes to undergo in a bid to become like the opposite sex. Amish Hospital offers the best gender reassignment surgery in Vadodara.
Trusted By Patients All Over India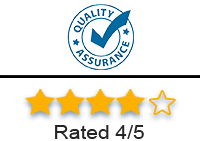 At Amish Hospital We Offer
Medical care of the highest quality that too at an affordable price
We continuously strive to set the highest standard in patient care and our services.
Follow-up consultations to ensure patient's recovery and adherence to the after treatment process.
Amish Hospital offers the most technically advanced medical care and cosmetic solutions. If you wish to seek gender reassignment surgery in Vadodara by India's most reputed cosmetic surgeon, walk into Amish hospital for trusted cosmetic care.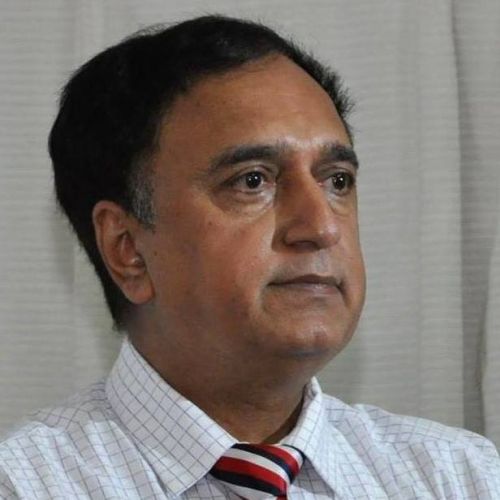 CONSULTING PLASTIC SURGEON
M. S (Gen. Surgery) and M. Ch. (Plastic Surgery)
Dr. Umesh Shah has more than 30 years of experience and is well known for the quality of his surgical results. He has performed more than 500 various reconstructive surgeries.
Ready To Get Gender transformation?
Worried about the high numbers that we heard from our acquaintances of gender reassignment surgery costs in Vadodara, we decided to give first and last try to Amish Hospital. It is said that in front of excellent quality cost seems menial, we experienced it here. Undergoing this surgery in India has us worried for many reasons. Still, Dr Shah and his team were highly professional and well aware of the facts and guided us amazingly through the process.
You will want a qualified and known doctor to perform any surgery, especially sex reassignment surgery. We are based in Vadodara, so we searched for a well-known doctor to perform gender reassignment surgery in Vadodara of a relative. The decision was not easy for the patient and all my family, but after visiting Amish hospital, our concerns lessened a lot. The doctors gave us proper guidance and even recommended some ways to cope up with the change. Thank you to the team.
When my brother suddenly decided to undergo surgery to address his issues, we were taken by surprise. Not aware of any specific doctor who can guide us, we came across Amish hospital and Dr Shah, who does sex change operations in Vadodara. Firstly, it was a huge decision, but once we met the doctor, he removed all the doubt from our heads. He guided us on what are the facts and outcomes of the surgery. He did not sugarcoat things to lure us; instead told us the truth as it was. It impressed us and further helped him decide between undergoing surgery or not.
Being a relative of a patient who has recently undergone a sex change surgery, I know the concerns and problems of those who want to. My personal experience at Amish Hospital has been unique. The doctors and staff are welcoming, polite and, most importantly, professional. Having a sensitive surgery like this, you need support which Amish hospital gave to us in abundance. I will recommend anyone who wants guidance or help regarding SRS to give a chance to Amish hospital, and they will help you effectively manage transgender operation cost in Vadodara.
I thank Dr. Amish and the team for providing reasonable gender reassignment surgery costs in Vadodara. The decision of the sex change operation was difficult. Dr. gave me proper guidance and motivation. I am forever thankful for the efforts of Dr. Umesh and the team.
Amish Hospital has very affordable gender reassignment surgery costs in Vadodara. My experience at Amish Hospital was amazing. the doctor and his team were well experienced and well knowledgeable. They have helped throughout the treatment. highly recommended.
I always identified myself as a female since childhood. With my parent's support, I got my gender changed biologically at Amish Hospital. It provides the best gender reassignment surgery cost in Vadodara.
Living with the identity I feel confident in is what makes me happy. In my search for the best doctor for sex change surgery Vadodara, I came across Dr. Umesh Shah. I am very happy and feel good about how I feel now. I thank the doctor for using his 30+ years of experience and skills in giving me the best quality treatment.
Freedom. While this will always be considered a state of mind first; to finally have my physical form align with how I perceive myself, is beyond words. I'm a trans person and getting surgery with Dr. Amish has literally changed my life and the transgender operation cost in Vadodara is also reasonable. My gratitude and genuine appreciation to all those who have assisted throughout my journey, thank you from the bottom of my heart.
For a long time, I have been looking for a Hospital to get transgender Surgery. Since I am a student, I was a bit concerned about the transgender operation cost in Vadodara. Then I came across the Amish Hospital profile and their different amenities with exceptional cost. All the patients who got surgery from there are very happy with the result. 
Very few doctors offer sex-change operations in Vadodara. Dr. Umesh one such well-known doctor. I wanted to have a sex change operation as I was always feeling I am female trapped in the male body. Dr. Shah explained me whole procedure and took proper care in each step of treatment.
Amish Hospital provides the best sex change operation in Vadodara. The doctor is very well experienced and he will guide you very well throughout the treatment. The staff is also very helpful and knowledgeable. I highly recommend this hospital to everyone.
I was a female trapped in the body of a male until I searched for gender reassignment surgery in Vadodara. I was consulted by Dr Umesh Shah at Amish Hospital. He informed me about the details of the surgery which I agreed to undertake. The surgery was successful and I have no complaints about my body now.
I came to see Amish Hospitals' doctors after I was told by another surgeon. They corrected my problem with just some fillers and told me I did not need the surgery. They are the most reputed doctors for gender reassignment surgery in vadodara.It looked great and I was so thankful for his honesty.
Fantastic work and care by Dr. Amish and his entire staff. Yes, there were complications, but all were sorted before my departure after completing a transgender operation in Vadodara. This man and his group completely changed me to improve things, and I would return to him in a moment in the event that I at any point required anything doing once more.
I get a transgender operation in Vadodara. I am very happy that chose Amish Hospital. This Hospital has world-class modern equipment. Doctors are highly skilled and very much down-to-earth in nature. All the non-medical and medical staffs are so many supportive and obliging. I just loved their facility. Thank you Amish Hospital for your fabulous service. 
Since childhood, I used to feel I was something different. My inner me always felt like I was a girl. Finally, I took a decision of a sex change operation. The sex-change operation cost in Vadodara at Amish Hospital was on my budget. I had surgery there and now I am happy with my makeover.
Very few hospitals have great service when it comes to sex-change operations. I recently got done with mine from Amish hospital and I must say the service and treatment were excellent They have affordable sex change operation costs in Vadodara. Highly recommended. Thank you.
Amish Hospital has the most caring and compassionate doctor I've ever dealt with. The environment of this hospital is very pleasing so are the staffs. Highly recommend and the sex reassignment surgery cost in vadodara is moderate.
If you are looking for a reasonably priced yet experienced gender reassignment surgeon, I would definitely recommend Dr Umesh Shah. Amish hospital has the most fairly priced sex reassignment surgery cost in Vadodara.
They are very attentive and detail-oriented. My breast and body contouring were done beautifully! I had very minimum scaring. I finally feel comfortable in my own skin after my sex reassignment surgery in Vadodara. I highly recommend it to anybody with dreams of a new body transformation.